As of 3/21/2020 Oberle Meats will be utilizing a curbside service only. We are not allowing any customers to enter the store. Please have an idea of your order ready and call 573-883-5656. When paying, you can give us your card number over the phone or pay with cash or check. We know this will slow down getting your order however we want to keep everyone safe.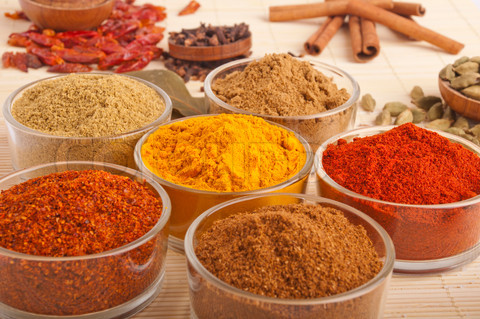 Fresh Ingredients

Oberle Meats has passed down the same recipes for five generations dating back to 1870 where the first shop started in Ste. Genevieve. Not only are these unique recipes, we hand mix each spice batch the day we make our sausage. The flavor you get from fresh ingredients is undeniable. Most companies have their recipes outsourced or use generic spice company recipes that are widely used in the industry. These premixed batches lose their edge over time and require additives such are anti-caking agents and others to preserve freshness and consistency.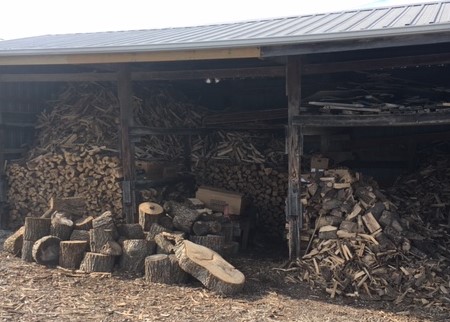 The Secret is in the Smoke

A key factor to any smokehouse is the smoke. The best source you can use is hickory wood. Pellets have been said to be a poor alternative because of the oils used to compact them. Sawdust and artificial smoke flavor are other sources but are hardly comparable to the flavor produced from the real thing. The picture you see on the left is our wood pile that can last us about a year.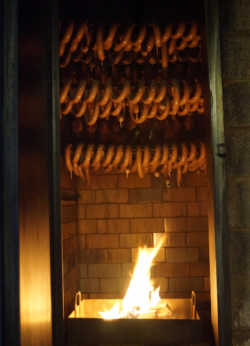 Our Products
We ship our products via UPS and package them in cooler boxes with ice packs to ensure the best quality. Monday is our ship out day so we can be sure the product doesn't sit anywhere over the weekend. We also try to discourage any shipping during the extreme heat of the summer. All our products, except our Hickory Sticks, need to be refrigerated as soon as they are received.